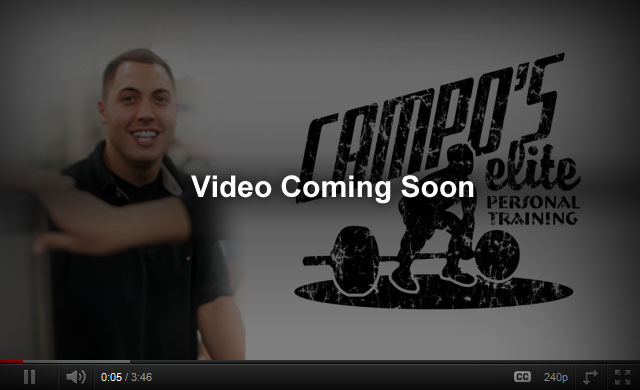 Anthony's philosophy revolves around utilizing the most innovative and effective techniques to help people achieve all their unique fitness goals.

He motivates clients by setting goals and providing feedback and accountability. His training is centered around hitting personal records for yourself every single session. Using his wide range of knoweldge, and problem solving attitude, he will show you exactly what is needed to reach any goals you may have.

No Excuses, No Limits





Anthony is a licensed Physical Therapist Assistant, and is a member of the Phi Theta Kappa International Honor Society.

He is also a Certified Personal Trainer through the National Exercise & Sports Trainers Association (NESTA)

Additionally, he is Red Cross AED and CPR certified. Anthony has a wealth of hands on knowledge has been actively practicing in the field since 2008. He specializes in strength and conditioning, corrective flexibility and mobility, and diet and meal planning.

Anthony is the author of Do This, Eat That, a comprenehsive body re-composition manual.



Anthony is an Elite Level Power lifter in both the 198 and 181 lb weight classes. He currently has a 1,625 lb total at 198 pounds (Squat: 600 lbs., Bench., 405 lbs., Deadlift: 620 lbs), and a 1570 total at 181 lbs ( Squat 585 lbs., Bench 385 lbs., Deadlift 600 lbs.)

As a competitive powerlifter, Anthony holds amateur raw junior and open state, national, and world records in the 181 lb and 198 lb weight classes for both the IPA and 100% Raw federations. Anthony placed first in the 2009 100% Raw World Championships in the junior 181 lb weight class, and first in the 2014 IPA 198 lb open amateur raw division.

Anthony also played baseball for Broome Community College, and currently plays for the Binghamton Buccaneers who have won 2 STABL Championships in 4 years since the team's inaugural 2010 season.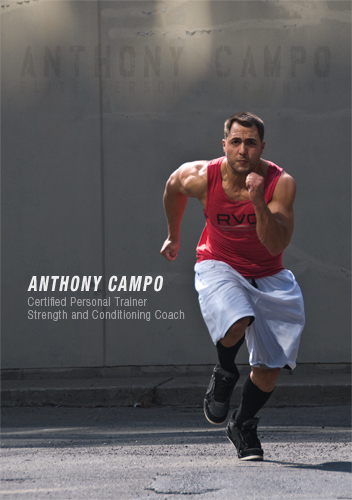 "I first met Anthony while he was doing his internship at Physical Therapy for my back injury. He took me under his wing and worked hard for two months to strengthen my back. Anthony helped me realize that I would be prone to more injuries if I didn't concentrate on strengthening my core. Thus after Therapy I joined The Campo Team.

My initial goal was to lose weight and gain strength, 5 months..."
Read More...